5 Tips for Happy Downsizing
May 17, 2018 4:30:03 PM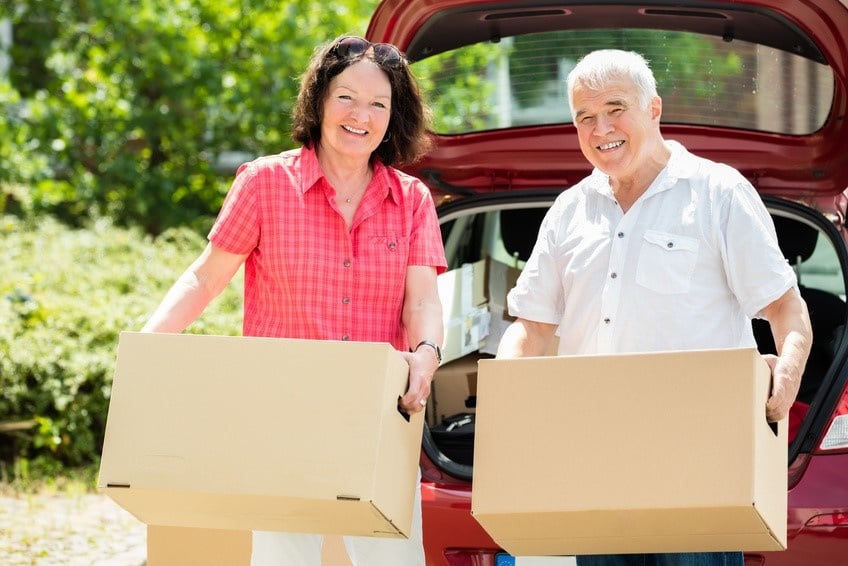 When your kids fly the nest and you're ready to downsize, it's natural to feel a sense of hesitation. Attachment to your old property aside, knowing a little more about the benefits of downsizing your property and how to maximise this opportunity will help you make the most of your decision.
Understand your target area
When it comes to purchasing property, the nature of the local area can fluctuate rapidly. From year to year, factors such as the local crime rate and available facilities can change.
Rather than heading for one specific area, select a few and determine their pros and cons. Check out local statistics and then decide which one accommodates the way of life you desire.
Take a look at whats nearby
One of the most important factors in choosing a place to live is your proximity to the amenities that mean the most. For example, while some people prize vast outdoor spaces, others prefer a quick stroll to a shopping centre.
When looking at the properties you're thinking of downsizing to, consider which ones are close to the facilities that will make your new life enticing. While making such decisions, take a look at your commuting options.
Downsizing can be a great opportunity to ditch the responsibility of the car! If you're choosing not to drive, take a look at public transport perks that will help reduce your cost of living further. For example, expansive tram networks, seasonal discounts, and free retail transport.
Reduce your cost of living
One of the most thrilling aspects of downsizing your home is freeing up cash, especially if you're moving from a house to an apartment. It's a wonderful novelty to be able to afford the luxuries you couldn't have before. However, it's important to make sure you're still making the most of your money so that downsizing is worthwhile.
Of course you should take the opportunity to have some of the things you've always wanted! But it's a good idea to make sure they're conducive to the hobbies you enjoy, the lifestyle you're seeking, and the retirement goals you aim for. Additionally, you may want to decide whether you want to use any of the money you save for your children, travelling, or investing elsewhere.
Choose a community you can thrive in securely
Many people who choose a post-retirement property consider buying a home in a community where each inhabitant has the same goal. Unlike residential homes, they're entirely independent. But, they provide the opportunity to socialise, which means you open yourself up to an exciting world of new acquaintances.
There are plenty of these communities in NSW and throughout Australia. But you need to make sure you're choosing the right one for you. It's a good idea to visit each one in turn throughout your area. In doing so, you'll get a feel for whether it's right for you.
Prepare for a change of rules
Depending on where you move to, you may find your usual standard of living is no longer applicable. That's not to say it will take a downward turn. You might, however, have to forgo aspects of your current situation such as pets, or adhere to rules when it comes to guests staying the night.
For more information and tips about buying a property and downsizing to suit your lifestyle, download our Easy Guide to Conveyancing ebook today.
Return to Blog