A guide to buying a house at auction
Oct 7, 2020 4:14:04 PM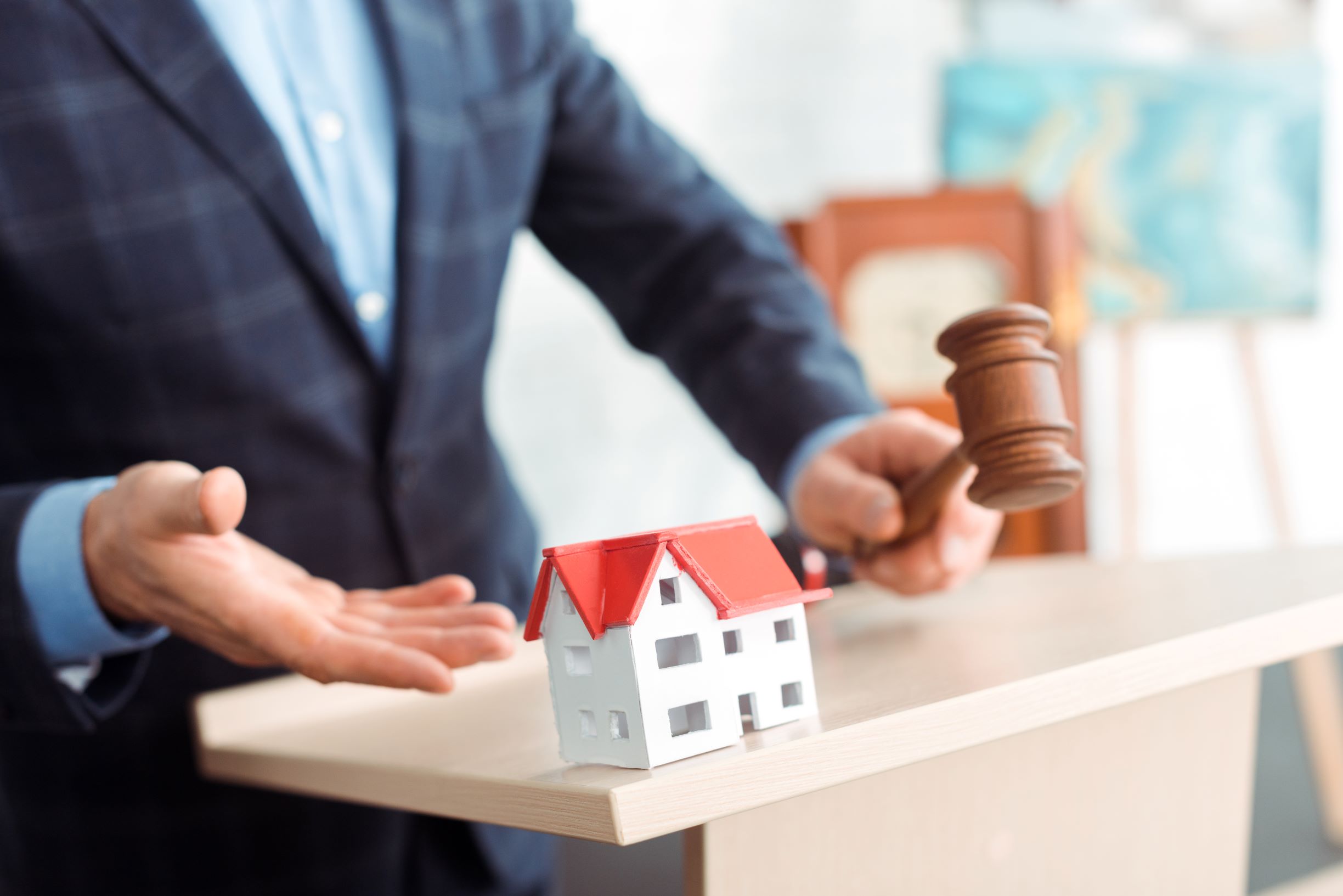 There are a few different ways to buy a house in Australia and house auctions is one of the most common yet mysterious.
If you've never bought a home before – or just never attended an auction – it's a good idea to get a basic understanding of the process and maybe even attend a couple before you go to one that you want to bid at.

House sales leading up to an auction
As with almost all property sales in New South Wales and the rest of the country, properties sold at auction are generally listed through an estate agent and advertised online. Many will have a guide price in the listing, but often you'll have to contact the agent to get an idea of how much a property is expected to go for.
In the weeks leading up to the auction, there will normally be a few open days where you can walk around the property and get a feel for the house and the area. An agent will be onsite to answer any questions you have.
How house auctions work in New South Wales
On the day of the auction, there's normally a little bit of time before the bidding starts where you can have another look around the property. This is a good way to remind yourself of the pros and cons of the investment.
Before the auction begins, all bidders are required to register, at which point you'll give a few basic details and be handed your unique bidder number. This is what you hold up when you make bids during the auction.
At the designated time, the auctioneer will call all bidders together, give a quick summary of the property and its benefits, and call for the first offer.
Once this is made, it's the auctioneer's job to get as high a price for the house as possible. They will call for the next bid at a suggested figure, but remember there's no set amount you have to increase bids by. While they might ask for the next bid to be $5,000 or $10,000 higher, playing on our keenness for round numbers, there's nothing to stop you putting in a bid $2000 or $1000 higher.
Each property has an unspoken 'reserve price' that must be met. Despite popular belief, there's no obligation for the auctioneer to mention when or if this has been met. However, if bidding stops before it gets to the reserve price, the seller does not have to sell if they don't wish. Generally, the highest bidder will be invited to make a better offer in the hopes of getting to a price the seller is happy with.
When bidding slows, the auctioneer does tend to go with the classic 'going once, going twice' mantra that many of us are familiar with. During this time, there's often an auctioneer's aid that will speak to previous bidders to see if they have anything left in their budget in the hope of coaxing out another bid.
Although there are no true tactics for an auction that guarantee that you will win or get the property at a lower price, it's always important to stick to your budget and not be swayed by the auctioneer or other bidders to spend more than you can afford.
Getting help buying a home
Investing in property is one of the biggest decisions you're ever going to have to make in your life and it's not one you should do lightly. Building up a strong team to help you through the process is key – and at East Coast Conveyancing we're happy to work with you every step of the way.
Get started by downloading our free eBook, Buying a Home, and then give us a call on 1300 327 826 with any questions you have
Return to Blog