Four Costly Mistakes to Avoid in Your Business Contract
Oct 1, 2019 4:01:00 PM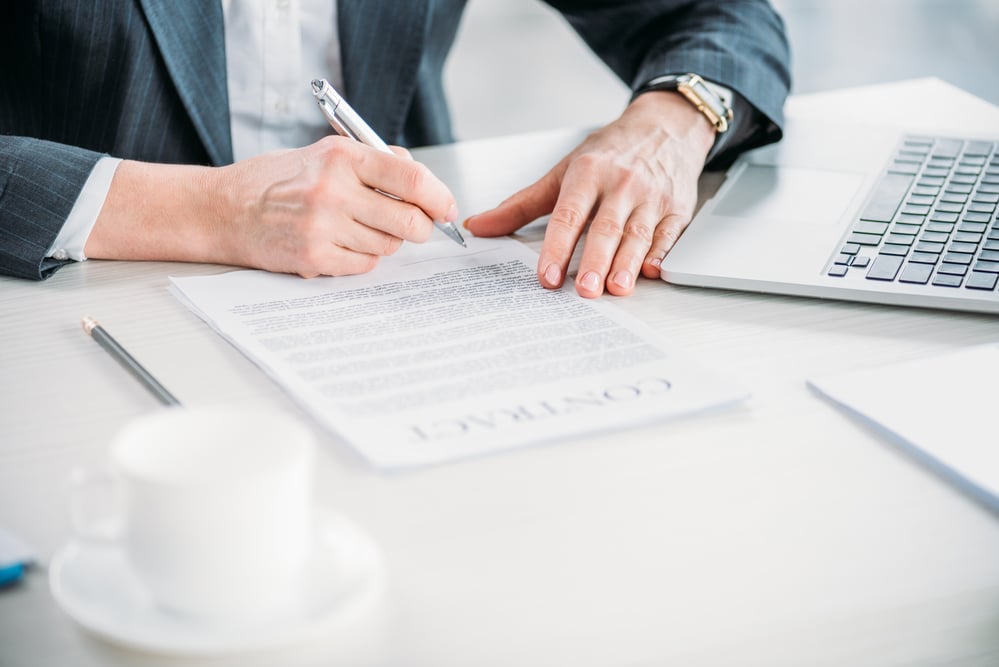 Drafting a business contract can be a challenging and time-consuming process, especially if you are inexperienced in this area. You don't want to leave yourself or your business vulnerable if something goes wrong, and a legally-binding contract by professional lawyers can help. We'll outline the biggest mistakes to avoid in your business contract below.
1. Not Insisting on a Formal Contract
Many people make the mistake of not insisting on having a formal contract in place for all of their business partnerships. While you can potentially enforce an oral contract, it's much harder to prove. It's easy to forget or misspeak the exact terms of an oral contract, so insisting on a written one is a must. This will outline everything and ensure there is no confusion later on.
2. Using a Pre-Made Contract
While there are contracts available online, and it's tempting to copy them this can be a huge mistake. These contracts are not specific to your business or situation, and they can leave you open and unprotected.
3. Not Considering Breach or Termination Clauses
An experienced lawyer knows how to add all of the relevant clauses into your contract. Not adding breach or termination clauses can open your business up to a lawsuit if you have to let an employee go. It also makes it more difficult to pursue legal action against someone who breaches your contract.
4. Not Considering Appropriate Dispute Resolution Mechanisms
In the event that something happens with employees, vendors or partners, your contract should clearly outline your dispute resolution mechanisms. This way, all parties know exactly what to expect if you have a dispute from the time they sign the contract with you.
Contact East Cost Law
If you're ready to draw up your business contract, hiring a skilled business lawyer can help you create a bulletproof contract. We'll go over your business and what you need your contract to include before drawing it up for you. You can get in touch with East Cost Laws highly experienced team of lawyers on 1300 327 826.
Return to Blog