Peaceful co-parenting tips after a high-conflict separation
Aug 23, 2019 9:30:05 AM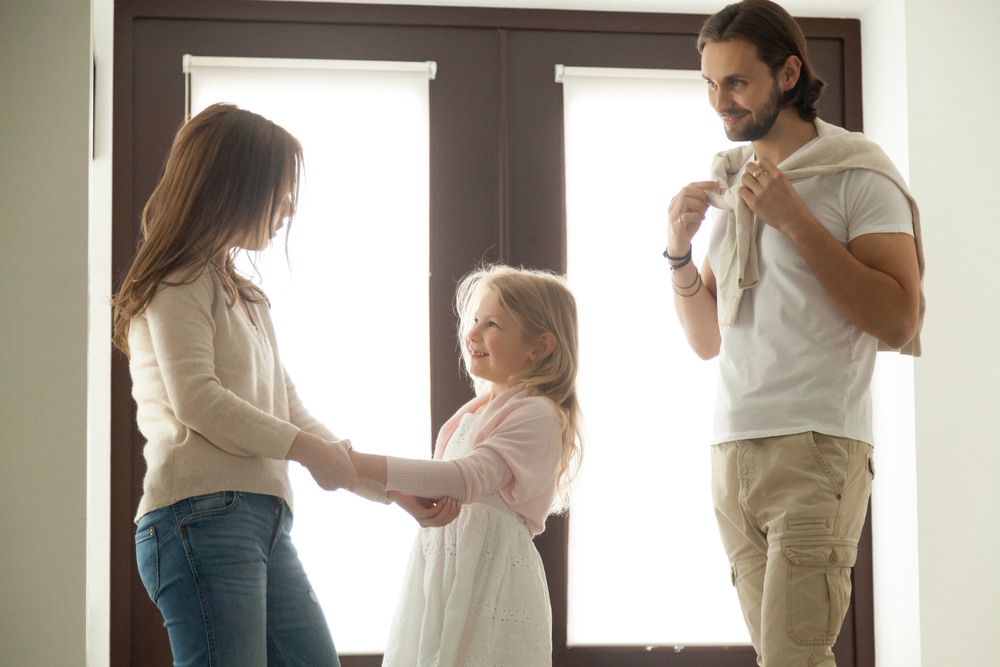 A high-conflict separation is a stressful experience for everyone involved, particularly your children. They will be feeling anxious and insecure, so, however difficult the relationship is between you and your ex, you have to put the kids' needs first. This can be achieved through peaceful co-parenting. It isn't always easy, but the rewards will last for the rest of your children's lives, and may even be passed on when they have children of their own.
Here are some tips on peaceful co-parenting, and why it is so important for your children.
The benefits of peaceful co-parenting
Co-parenting is the best way to maintain stability for your children during an uncertain time, as both parents continue to play an active part in the kids' lives. It reassures your children that they are still loved by both parents, even though you don't live together anymore, so the children are less likely to blame themselves for your separation.
After a high-conflict separation between you and your partner, the children have probably witnessed their fair share of arguments. If you can resolve your issues sufficiently to co-parent peacefully, it shows your kids that you are capable of resolving problems in a mature and cooperative way. This sets them a great example – they will become better problem-solvers themselves as a result, and it will enable them to maintain healthier relationships in the future.
In addition, peaceful co-parenting protects your children's mental health, as conflict between parents can lead to anxiety and depression in children. If you can co-parent successfully, your child will be happier and more settled, and also do better in school.
Tips on co-parenting peacefully
By following some simple rules, you can maintain love, stability and a calm environment for your child, which will help them through your separation:
Stay kid-focused
Think about your children's needs and emotional welfare at all times. Don't get upset or angry in front of them, or expose them to conflict between you and your ex. Every time you feel angry, think about your children – look at a picture of them if you need to. This should keep you focused on putting them first.
Don't use kids as messengers
Your children should always be kept out of any issues within the co-parenting relationship. Don't use them to relay messages between you and your ex, as this puts the kids in the middle of the situation. If you need to speak to your ex, always contact him or her directly.
Avoid speaking negatively about your ex
If you say negative things about your ex to your children, it can distort their opinion of the other parent, or make them feel they have to take sides. This isn't fair – your kids love both of you, and have every right to enjoy good relationships with both parents.
Aim for consistency
Establishing similar rules and guidelines in both houses can help provide stability for your children, as they know what rewards they will get for good behaviour, and what the consequences are for behaving badly. Consistent schedules also help, such as keeping mealtimes and bedtimes the same in both homes. This ensures that your children will behave consistently for both of you, and prevents them from feeling more "privileged" in one parent's house than the other.
Where to seek help if you are having trouble co-parenting
As family lawyers, we are sometimes contacted by co-parents who are trying their best to make it work in difficult circumstances, but need some extra help. There are avenues open to you via various organisations. Interrelate is a not-for-profit provider of relationship support for parents and children, while Relationships Australia provides counselling and family dispute resolution.
East Coast Family Law has also put together a helpful eBook - Separation and Divorce: Putting Your Children First, which you can download here.
If you are having trouble peacefully co-parenting, you should always reach out to a family dispute resolution practitioner, mediator or relationship counsellor, before things get too difficult. Your children will thank you for it in the future.
Return to Blog